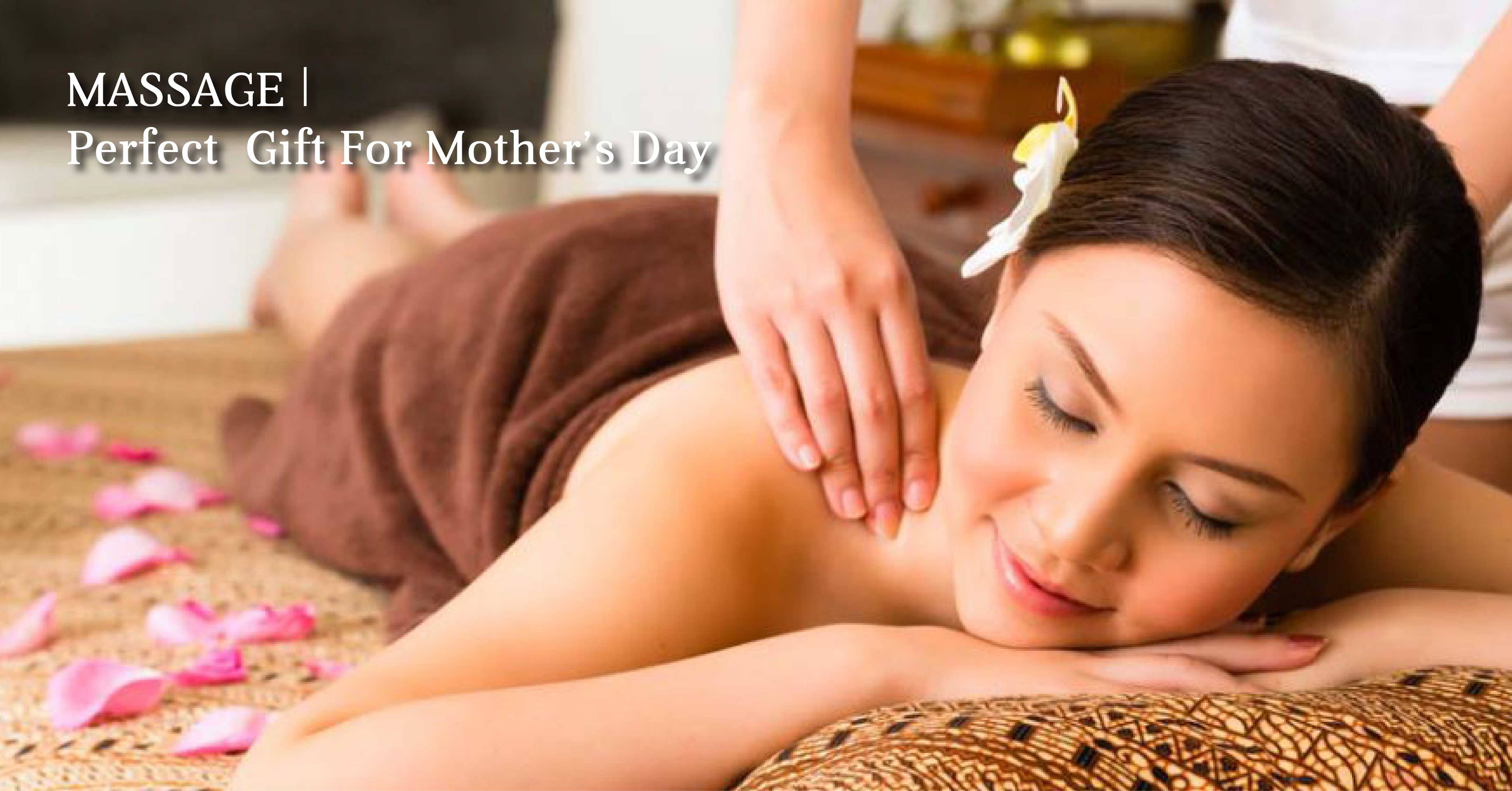 Mother's Day is the perfect time of year to show your mom how much your love her and appreciate all the sacrifices she's made for you. Why not go above and
beyond the usual flowers and greeting card? A Mother's Day massage is a gift your mom will deeply appreciate, inside and out!
4 Reasons to Gift a Mother's Day Massage this Year
Your Mom Deserves it
Throughout the years, your mom has showed you unconditional love and dedicated countless hours to raising you to become the person you are today.
A Mother's Day massage will allow her to indulge in some deep relaxation while being treated like a queen.
It's Good for Her
You want Mom to be as healthy as possible, right? Luckily, massage therapy works wonders for both physical and mental health. From reduced stress to relief of chronic pain, your mom will certainly benefit from a therapeutic massage session.
It's Unique
Flowers and brunch are great, but how many other people are going to do that for their mom? After a Mother's Day massage, your mom will enjoy bragging to her friends about how great her son or daughter is for giving them such a wonderful gift!
It can be the Start of a New Tradition
If it's the first time you're gifting a Mother's Day massage, it could give birth to a beautiful new tradition. Every year from here on out, you can give your mom the same gift. It's something she'll always look forward to!
So forget about the typical gifts. This year, get your mom a massage gift card to show how much you care about her physical and emotional health. You'll both be happy!
Your mom gave you life. This year, skip the flowers and instead give her the gift of massage therapy, for a nurturing, therapeutic and enjoyable experience that lets her know how much you appreciate her.
Don't forget to book your appointment today >> http://bit.ly/2G0Dkc9
Contact us at:
✅Bangsar outlet ☎ 03-2094 4557
✅Paradigm Mall outlet ☎ 03-7887 1213
✅Hartamas Shopping Centre ☎ 03-2858 7029
✅Desa Park City ☎ 03-67340631
✅Please call ? 012-4221369 for any other inquiries.
Trackbacks and pingbacks
No trackback or pingback available for this article.
This site uses Akismet to reduce spam. Learn how your comment data is processed.
Recent Posts
Recent Comments
Categories