Four hand massage is a type of massage therapy which involves two therapists working simultaneously, creating a choreographed massage. There are a number of different styles of four hand massage to choose from, with most spas explaining the options to their patrons so that they can select the style which works best for them. As a general rule, four hand massage is more expensive than other forms of massage, since two therapists must be compensated for their time and skill.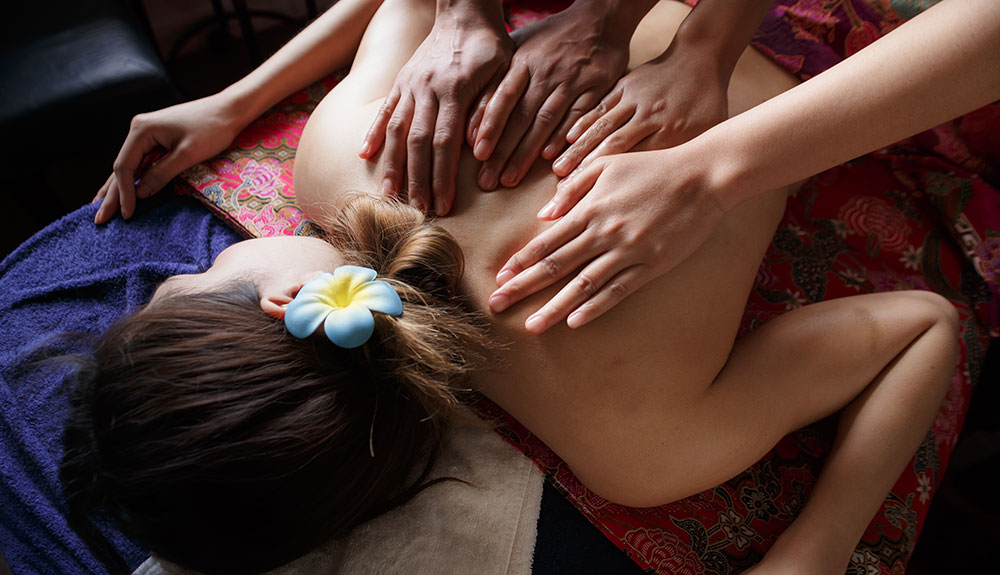 BENEFITS OF FOUR HAND MASSAGE
Maximum muscle relief and relaxation
Increased flexibility and circulation
Restoration of balance and equilibrium
Exceptional experience of simultaneous and choreographed techniques
During the most classic form of four hand massage, the therapists mirror each other, with one therapist taking the lead while the other follows. The therapists usually use Swedish style massage techniques, combining long, slowing strokes with other techniques which are designed to relax the body. Typically clients can request special attention for one area of the body, such as the back or legs, and the therapists can tailor the session to the needs of the client.
Trackbacks and pingbacks
No trackback or pingback available for this article.
This site uses Akismet to reduce spam. Learn how your comment data is processed.