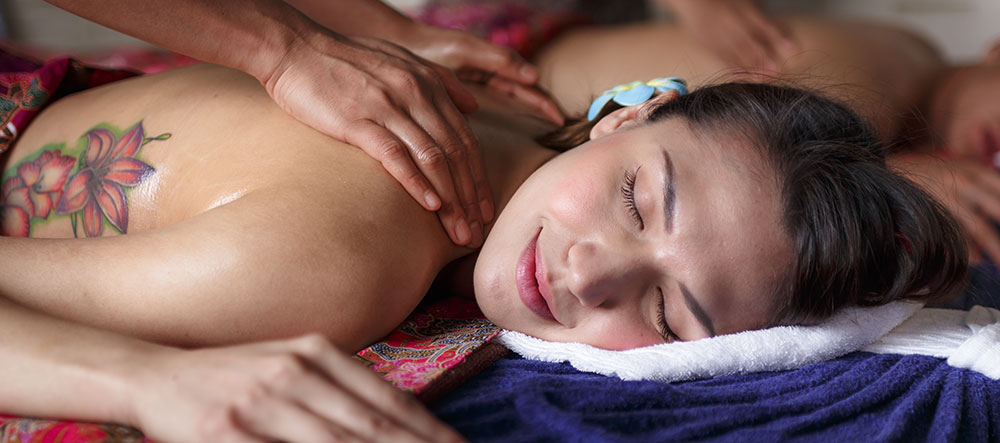 Balinese Massage is a full-body, deep-tissue, holistic treatment that combines acupressure, reflexology, stretching and aromatherapy to stimulate circulation, ease muscular and joint pain, and bring a sense of well-being, calm and deep relaxation.
Balinese massage is a vigorous massage with firm pressure focused on deeply relaxing the muscle tissue, making it especially effective on achy joints and strained muscles. It also combines gentle stretching and acupressure to help restore the flow of energy throughout the body.
Benefits of Balinese Massage
A Balinese massage works deeply to SOOTHE DAMAGED TISSUE, and RELIEVE STRAINED MUSCLES and JOINT PAIN.
The boost to your circulation will help REDUCE STRESS and RE-BALANCE YOUR BODY. Because it works very deeply into the tissue, as well as boosting circulation and harnessing acupressure and reflexology techniques.
Balinese massage is a highly EFFECTIVE TREATMENT for SPORTS INJURIES.
Balinese massage aims to help with a WIDE RANGE OF AILMENTS, including migraine, muscle and joint pain, sleep disorder, stress, anxiety or depression, as well as allergies and breathing problems such as asthma.
The use of oils is calming and sensual and leaves you feeling RELAXED AND SERENE.
Precautions
It's a good idea to tell your therapist if you:
are, or think you might be, pregnant
have joint or limb pain
have recently had surgery or any other injury
have high/low blood pressure or a history of heart problems
have any other medical conditions or are receiving any form of treatment as this may affect the kind of oils and massage that is appropriate for you.
Trackbacks and pingbacks
No trackback or pingback available for this article.
This site uses Akismet to reduce spam. Learn how your comment data is processed.